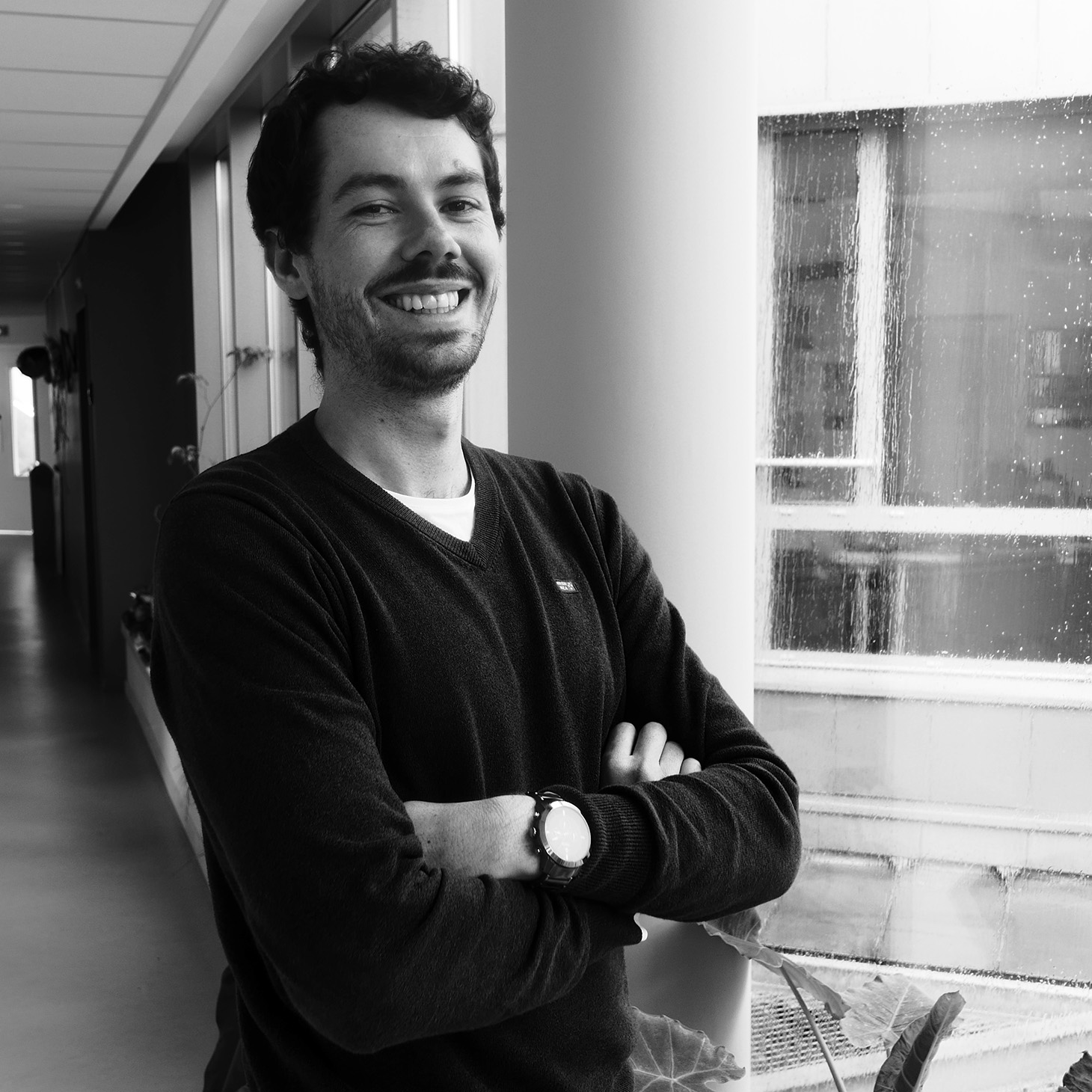 Ingénieur halieute

Ifremer
Jules travaille actuellement sur le projet Ifremer SCEDUR, pour réaliser un état des lieux des connaissances sur les indicateurs de durabilité qui pourraient être utilisés pour évaluer les différentes techniques de pêche en France, ainsi que sur les approches multicritères permettant de les évaluer.
Il s'est spécialisé en 2017 au sein de la formation halieutique à Agrocampus Ouest (Ecole Nationale Supérieure d'Agronomie) à Rennes. Il s'intéresse à la gestion des pêches et des écosystèmes côtiers, à la recherche en biologie marine et à l'aquaculture. C'est à la suite de différentes expériences (stages, jobs, écoles d'été…) dans le domaine maritime et plus particulièrement dans les sciences marines, qu'il a choisi cette voix. S'il s'inscrit essentiellement dans le champ des sciences naturelles et de l'ingénieur, il se sensibilise de plus aux sciences humaines et sociales par le biais des travaux d'APOLIMER sur les socio-écosystèmes et les interrelations hommes environnement.
Pour l'année 2017-2018 il a choisi de faire une année de césure, qui lui a permis de réaliser de nombreuses expériences et différents terrains au cours de l'année. Suite à laquelle il a effectué un stage de fin de cursus ingénieur à DTU Aqua à Copenhague. Il y a travaillé sur l'identification de mesures effectives pour réduire l'impact des pêcheries sur les fonds marins en Mer Baltique à l'aide du modèle bio-économique DISPLACE; au sein du projet HECLOM ACTION (Actions to Evaluate and Identify Effective Measures to Reach GES in the Baltic Sea Marine Region), cofinancé par l'Union Européenne.
Il est à l'origine d'European Marine Information (EMI), plateforme sur les sciences de la mer, fondée en 2016, visant à promouvoir la communication, l'innovation et les projets sciences-arts au sein du domaine des sciences de la mer. En développant un réseau international sur les sciences marines, EMI souhaite favoriser et renforcer les relations entre les différentes disciplines, historiques et émergentes, qui s'intéressent aux océans, aux mers et à leurs ressources.
————————————————————————————————————————————–
Jules is currently working on the Ifremer SCEDUR project, to carry out a state of art on the sustainability indicators that could be used to assess the different fishing techniques in France, as well as on multi-criteria approaches to assess them.
He specialized in 2017 in the fisheries training at Agrocampus Ouest (National School of Agronomy) in Rennes. He is interested in the management of fisheries and coastal ecosystems, marine biology research and aquaculture. It is because of various experiences (internships, jobs, summer schools…) in the maritime field and more particularly in the marine sciences, that he chose this voice. While he is mainly involved in the field of natural sciences and engineering, he also raises awareness in political and social sciences through APOLIMER's work on socio-ecosystems and the interrelationship men – environment.
For the year 2017-2018 he chose to realize a placement year, which allowed him to carry out many experiences and work on fields during the year. Then, he has been achieving his engineering training through an internship at DTU Aqua in Copenhagen. He was working on the identification of effective measures to reduce fisheries impacts on the seafloor using the DISPLACE bio-economic model; within the HECLOM ACTION (Actions to Evaluate and Identify Effective Measures to Reach GES in the Baltic Sea Marine Region) project, co-financed by the European Union.
He developed European Marine Information (EMI), a platform on marine sciences, founded in 2016, whose goal is to promote communication, innovation and science-arts projects within the field of marine sciences. By developing an international network on marine sciences, EMI wishes to foster and strengthen the relationships between the different disciplines, both historical and emerging, that are interested in the oceans, seas and their resources.