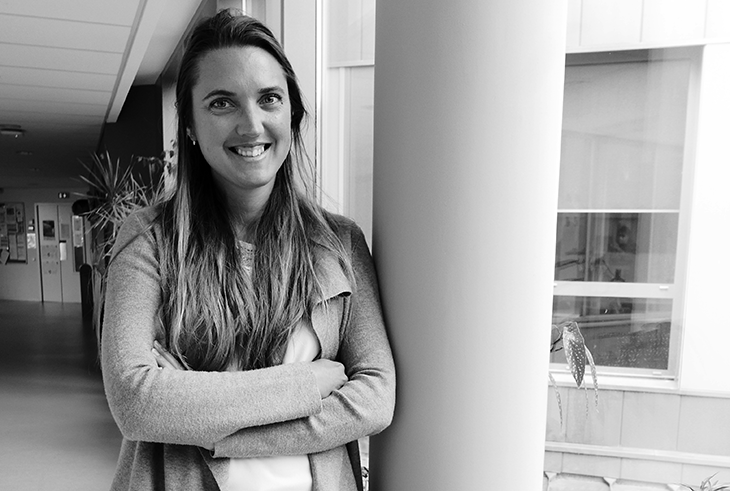 Economiste
POST-DOC
UBO / ISBLUE
Research interests

Fisheries & aquaculture management
Social-Ecological Systems adaptation
Territorial Use Rights for Fisheries
Marine Spatial Planning
Artisanal and Small-scale fisheries
Current postdoctoral position

2020 to Nov. 2022
Funding: ISblue
Co-Pi: Oliver Thebaud (Ifremer) and Tony Charles (St Mary's University)
FishAdapt: Enhancing fishery sustainability through adaptation of socio-ecological systems to global changes
This project investigates how fishers and fishery management institutions have responded to large-scale changes (ecological, economic and/or political driven changes). We expect that adaptations of fishers and of fishery governance occur at different temporal and spatial scales, having different adaptive capacity. One specific question that this research aims to answer is how institutional and governance mechanisms can facilitate or limit fisher's adaptation to changes.
A balanced-method approach formed of conceptual bio-economic models and institutional analyses will allow for a more comprehensive assessments of the long-term responses of fisheries systems, identifying key adaptation processes at the sector, community and institutional levels.
The research focuses on a comparative analysis of two case studies on the North Atlantic Ocean coasts that have experienced dramatic changes in their fisheries and are in the middle of one at the moment. The first one includes the analysis of the anchovy fishery in the Bay of Biscay that collapsed in 2004 and was closed from 2005 to 2010. The second case study involves the response of communities to the collapse of the cod fishery and the resulting development of the lobster fishery in Nova Scotia, Canada. Based on combined natural and social sciences methods, this research framework enables conceptualizing global change adaptation processes, as experienced by fishers and management institutions, with a focus on the role of response timing.
Past postdoctoral position

2020 to Oct. 2020
Funding: BOEM
Co-Pi: Munroe (Rutgers University, USA), E. Powell (University of Southern Mississippi, USA), J. Klinck (Old Dominion University, USA), E. Hofmann (Old Dominion University), A. Scheld (Virginia Institute of Marine Science, USA)
Evaluating economic impacts to the commercial surfclam fishing industry from offshore wind energy development.
Education

2014-2019: PhD at the Virginia Institute of Marine Science (William & Mary, USA)

Dissertation title: Efficacy and unintended outcomes of spatial property rights for fisheries and aquaculture management in Chile and in Virginia, U.S.A.

2013: M2 Sciences halieutiques et aquacoles at Agrocampus-Ouest (France)

Thesis title: Evaluation of population status and potential for conservation with marine protected areas of coastal marine fish species in southern Angola.

2009-2011: M1-M2 Ingénierie en Écologie et Gestion de la Biodiversité at the University of Montpellier II (France)

Thesis title: Artisanal reef fisheries community-based management in Vanuatu.
Participation aux projets de recherche